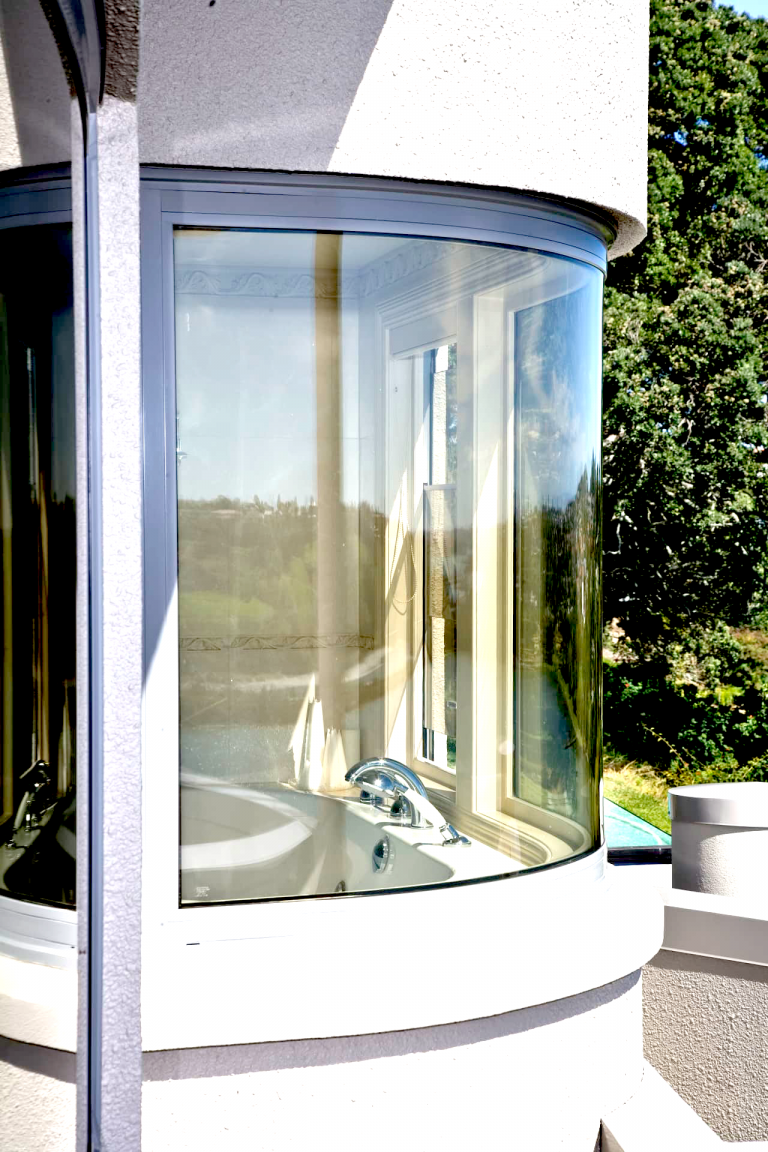 Manufactured to Specs
British Glass & Glazing's ability to manufacture curved glass to our clients' precise requirements is what truly sets us apart in the marketplace. From complex curved glass offices to double glazed sealed curved units , we have the technical expertise to produce the most complex of shapes without compromising optical quality.
Our product begins life as flat glass, which is then heated to a high temperature over a mould with a predetermined profile. As the glass heats it becomes softer and slumps to the form of the mould. Romag has the ability to bend most types of glass including those with Pyrolitic coatings. We also offer solar control glass in curved form.
The mould preparation is a highly skilled process conducted by our dedicated fabrication team. Every curve requires bespoke tooling and we also have the ability to produce curved glass to templates. We can laminate, drill, print and even double-glaze our curved glass. So if you're looking for that wow factor why not consider curved glass for your next project.
You can find out more about our curved glass from our information sheet, in our brochure, or by getting in touch.
To find out exactly how our curved glass can help you to enhance your latest project, get in touch with our team today. As a leading curved glass manufacturer, we can create the ideal solution for any project.

0800 193 0313
Call us today for a free no obligation quote